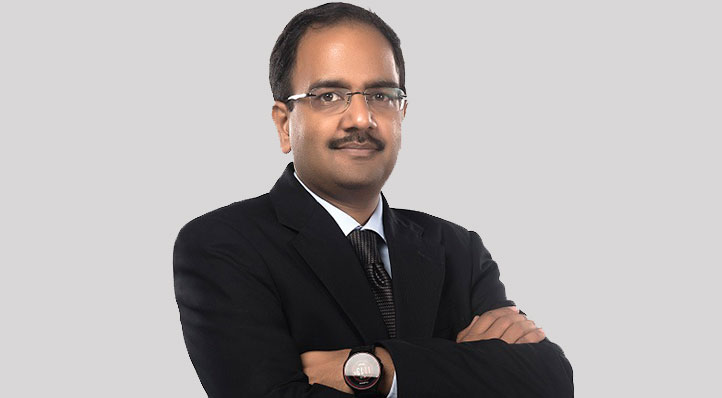 Manish Gupta Speaks
Director – Commercial Real Estate
The perfect
idea of an
integrated
township

Integrated - Townships
Real estate as an asset class has evolved over a period of time in India. Over past two decades, wehave witnessed massive amount of real estate asset creation in terms of residential, commercial, retail and social. This evolution has happened across country from Metros to Tier-2 & Tier-3 cities.
One of the many trends of this growth has been the ability of the few first generation entrepreneurs to be able to assume infinite risks and create concepts which were largely the domain of public-sector undertakings.
Integrated townships are one such trend. They are not only challenging in terms of acquisition of land, obtaining the permissions, arranging finances and execution risks but also the basic product mix itself. 'Ears to the ground approach' is best in such scenarios to understand what market would absorb, with what velocity and what price. This then should be mapped up with production cycle which is efficient. The lifecycle of any large township can easily span over 30+ years and hence it's not only important what is done but how it is done.
It's incredible that concept of modern age integrated townships could be seen in erstwhile PSU colonies. It reminds me of the large Colony of Madhya Pradesh Electricity Board, Jabalpur, where I spent my formative years in early 80's.
This colony is spread over 1000+ acres. The colony was served by well laid out asphalt road network. There were multiple 3-4 storey towers with two apartments on each floor, neatly planned in different parts of the colony.
The colony provided for housing for all grades of officers in the State Utility. Accordingly, there were 1RK, 1 BHK, 1.5BHK, 2BHK concepts for support staff to middle level officers. There were different types of bungalows allocated for senior level officers in different sectors. The office space was within the campus and officers were used to 'Walk to the Work' concept.
For SU employee's children, school was within campus. The campus had its own large Community hall which used to host varied cultural activities. The colony had multiple large playgrounds with a large club, where open air movies used to be screened, Indoor badminton courts, Tennis courts and other sports facilities were provided. The campus even had its own secondary care hospital run by the SU itself.
Mumbai has large colonies of large PSUs, notable ones among them being BARC Colony, ONGC, RCF etc. Even today the scale and the master planning of these colonies is breathtaking and commendable. While the PSU colonies were generally outcome of the surpluses with the Govt., any such attempt in private sector was completely devoid of any meaningful enabling ecosystem till late 90s. Real estate was perceived as speculative binge in a socialistic milieu.
Infinite Risk
All successful entrepreneurs carry one common trait - ability to take risk. However there are few who are born to take disproportionate amount of risk, attain rewards of the risk and make peace with it. The Hiranandani story is one such folklore. When 250+ acre of land in Powai was purchased by the group in early 80's, the landscape had 'Quarries, Pits and 20 trees'.
The transformation of this remote landscape had to be done layer by layer and inch by inch. But then, those were the days of scarcities and not surpluses. There was precious little support from the banking channel.
On the drawing board was a 250+ acre parcel which was not easily accessible. In the private sector, development of this scale had not been attempted before. To convert this land into a landmark, 'vision' was needed with loads of courage, grit and determination. The vision was to create one of the finest integrated townships in the country.
Product had to be the lead differentiator, this was Hobson's choice. Thus began Hiranandani's obsession with product planning, quality and perfection. There were not enough resources to hire a master planner of repute. The drawing board hand drawn sketches and innumerable revisions at each stage with architects ensured that each concept was deeply understood by the organisation thereby creating an envious domain expertise.
The execution methods were improvised with sole focus on delivering a very high quality product. The labs were set up to test the quality of the procured material. High benchmark was kept for acceptance of the same. Buildings were designed to withstand higher lateral forces. The code that was made mandatory in year 2000 was being implemented in our township since late 80s.
It was important to make great layouts of the apartments which delivered far more value than explicitly promised. This could be only done one way - 'THE HARD WAY'. The basic infrastructure including roads, power, water, telecom, storm water drains, utility trenches etc had to be raised from ground zero and had to be done to accommodate scale - 'for the township'.
Back in those days, sustainability was not a mainline theme. The group went on to set up centralised Sewage Treatment Plant which is camouflaged in a beautiful garden. The STP is capable of treating 2 million litres of water per day. This reduces the municipal water required by the township to zero. The treated water is used for gardening and flushing purposes. These were the basics.
The group went on to create memorable experiences with every single structure it created on this landscape. Embodiment of the vision statement - "To create superior value for our customers, business associates, society and stake holders on a continuous basis" required harmony in every action. The apartments were meaningless without core infra,the core infra had to be augmented with social infra and all of this had to be cocooned in a green layer. Not one factor was ignored for another. All of this was done together.
The massive afforestation of Powai hills was done by the group. The entire project was dotted with tree lined avenues, flower beds, round about greens, fountains, green hedges. The experiments with variety of Palms trees, trees which would remain green through the year were the ones which set the greens apart from any city landscape.
Pedestrian friendly streets, track laden gardens, man-made forest with its mystery trails kept happening simultaneously. To promote mobility within sectors by residents, buildings within each sector were connected with greens and paved corridors. On the social infrastructure side, thegroup set up its own schools, supermarket, hospital, hotel and a gaming zone.
For the leisure, large High Street retail formats have been set with plenty of fine-dine restaurants, cafés and more. The township developed a healthy streak with gymnasiums, swimming pools, club houses, tennis, badminton and squash courts. The residents organise sports, cultural festivities every year which is well supported by the Group. Hiranandani Powai Half Marathon is one such initiative which attracts around 14000 runners every year.
Arguably, our group set up the first privately developed mix-use township. The Hiranandani Business Park started with one small office block at the entrance of the project in late 80s and sprawled over 6 million sq. ft over next two decades attracting Fortune 100 clients drawn from all over the world. Corporates viz., Colgate Palmolive, TCS, JP Morgan, Deloitte, Credit Suisse, Kelloggs, Bayer, Cognizant, Wipro, Crisil, General Mills, Maersk and many more took significant office space in the business park. Many employees of these corporates do reside within the township itself enjoying 'walk to the work'.
Any meaningful township of scale has to communicate, breathe and exude a sense of pride. The architecture used is 'Timeless'. On the architectural landscape of India, Hiranandani Townships are a very strong yet vibrant signature. This is our contribution to the skyline of India.
Positively,
Manish Gupta
Director - Commercial Real Estate